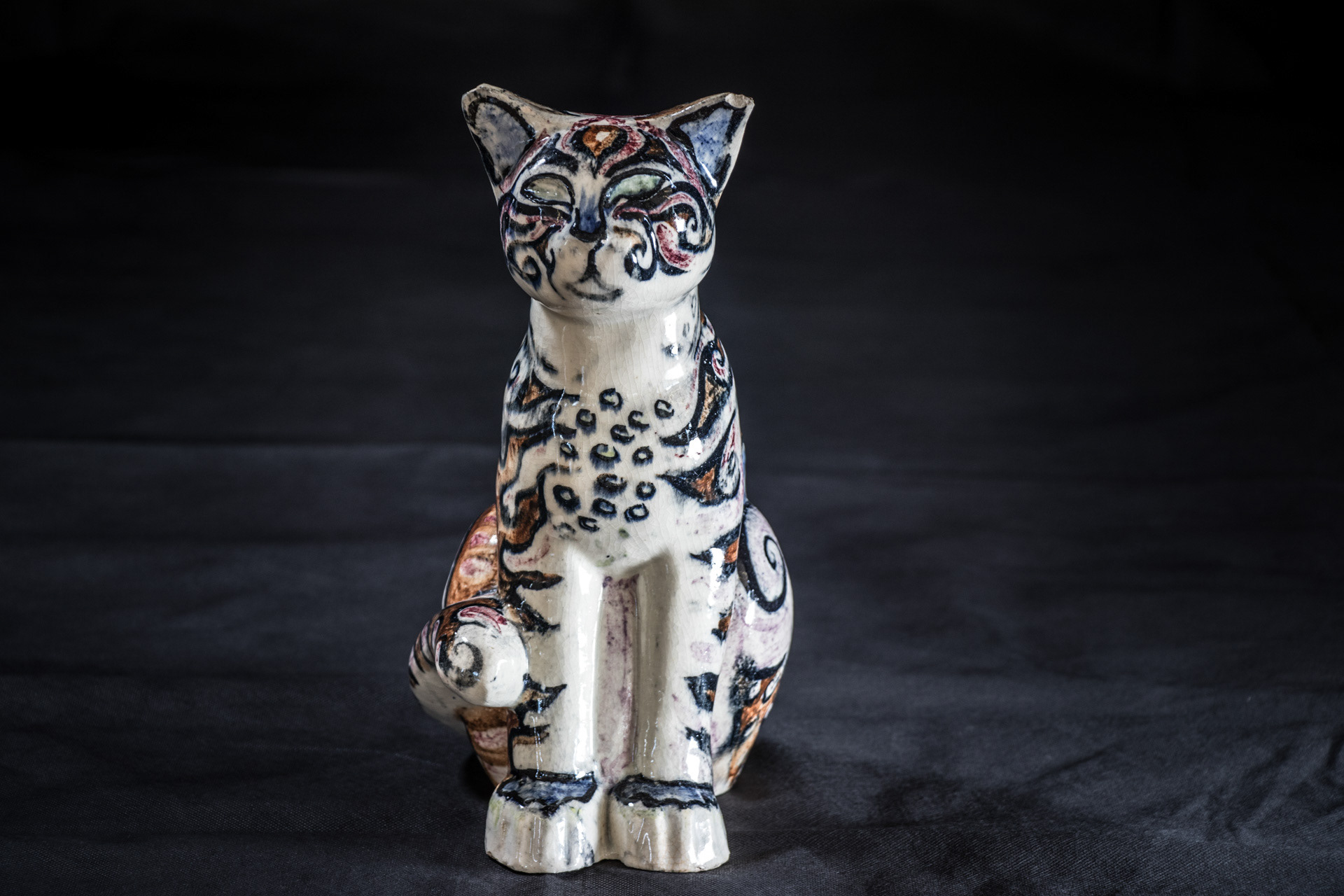 MAKER OF CATS:
After returning to Ocean Springs in 1928, Walter Anderson went to work at his brother's pottery, Shearwater. There, Anderson decorated, threw, and cast functional wares, often with feline figures. He also created figurines of cats in styles both sinuous and cubistic, realistic and fantastical. After carving several large cat figures, Walter Anderson's father jokingly called him the "maker of cats."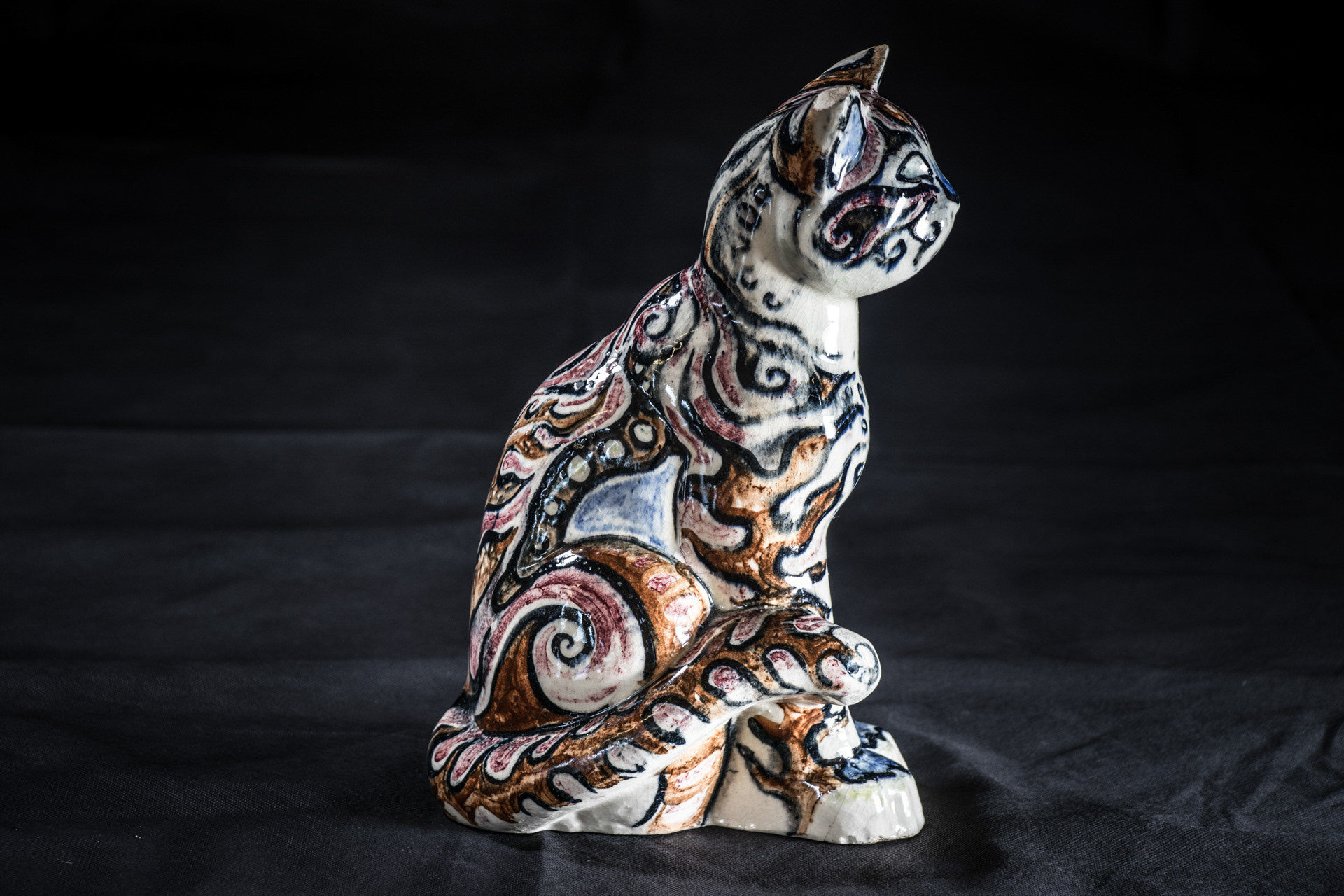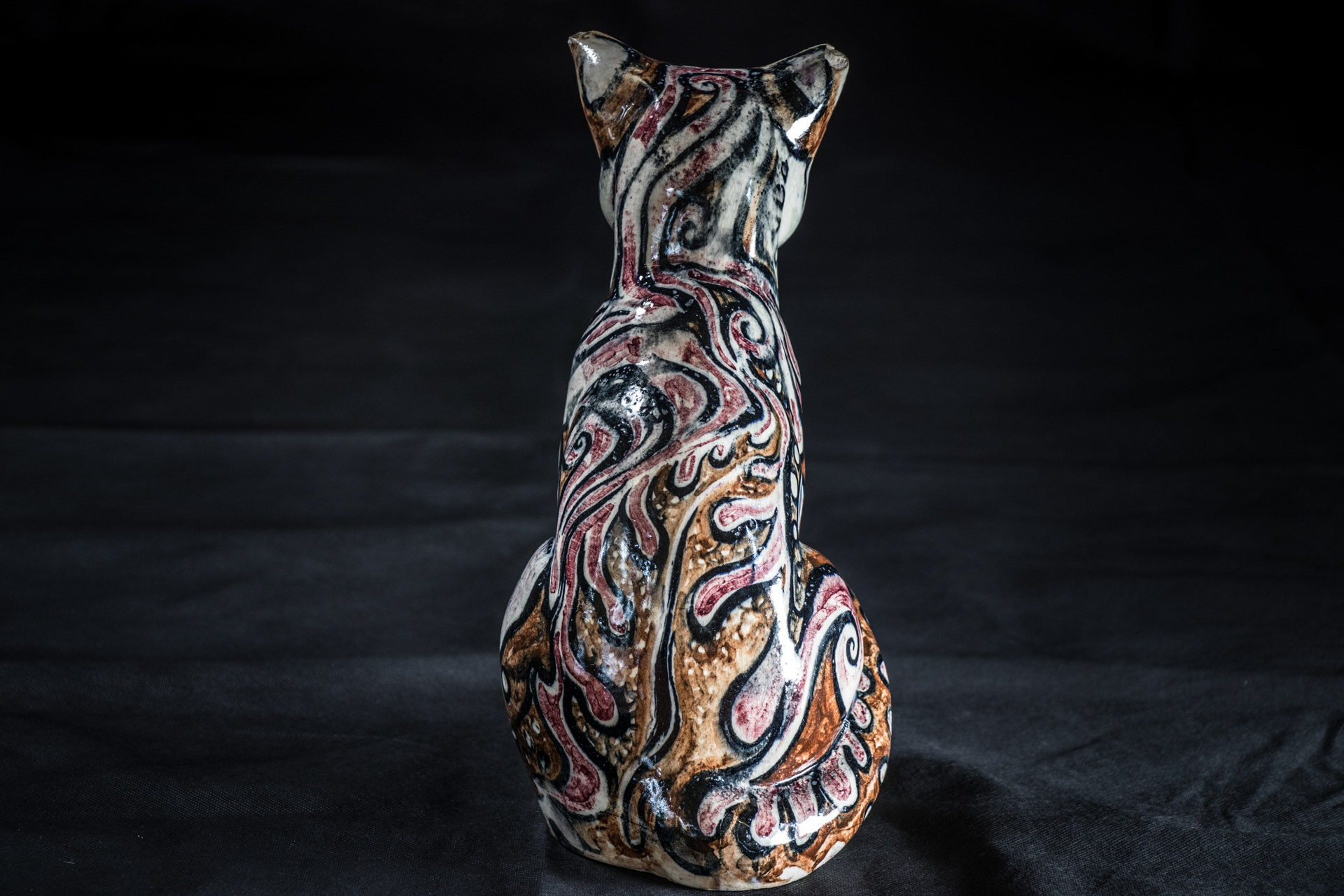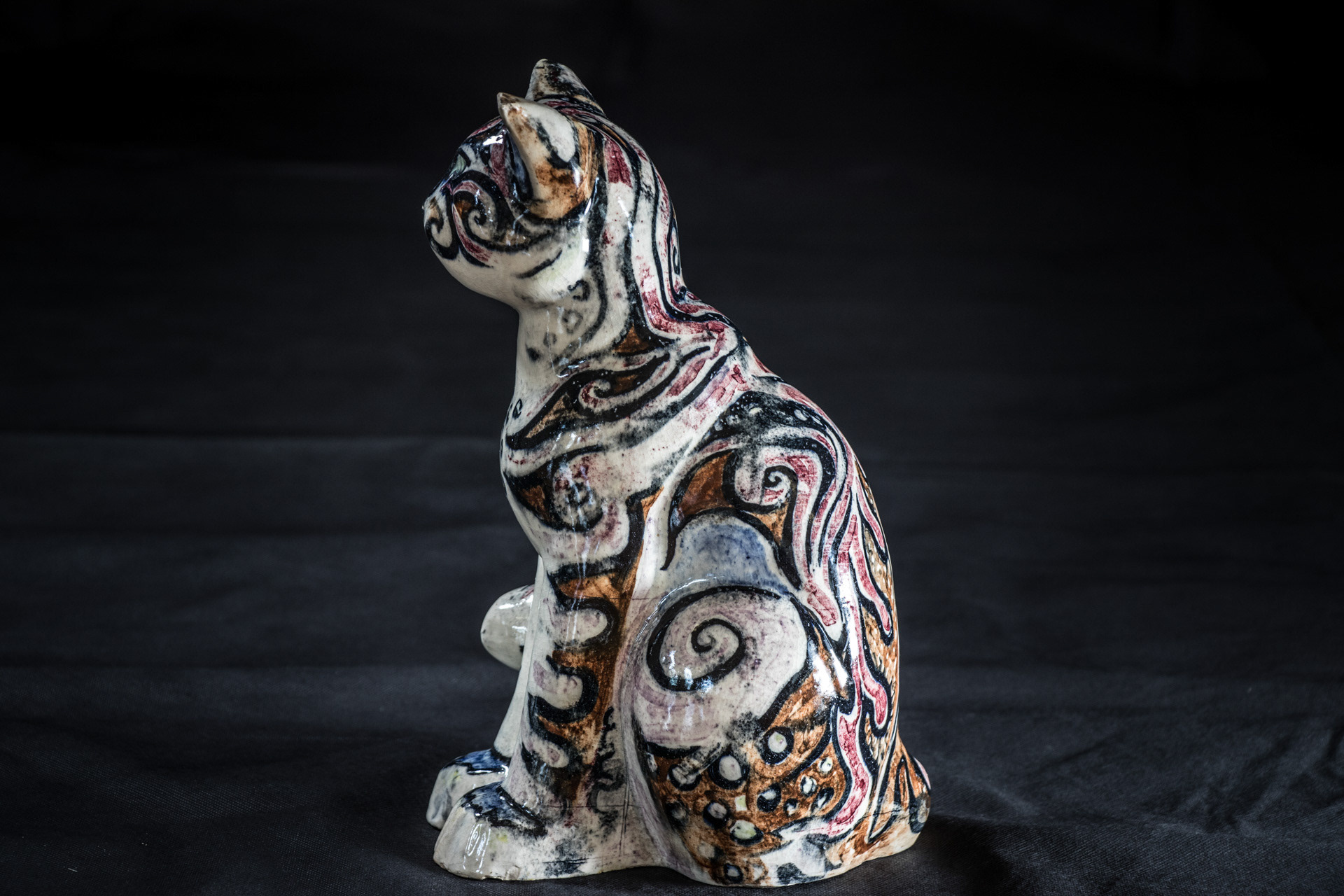 Oak Leaf Cat

Walter Inglis Anderson
C. 1935
Ceramic
Courtesy of Shearwater Pottery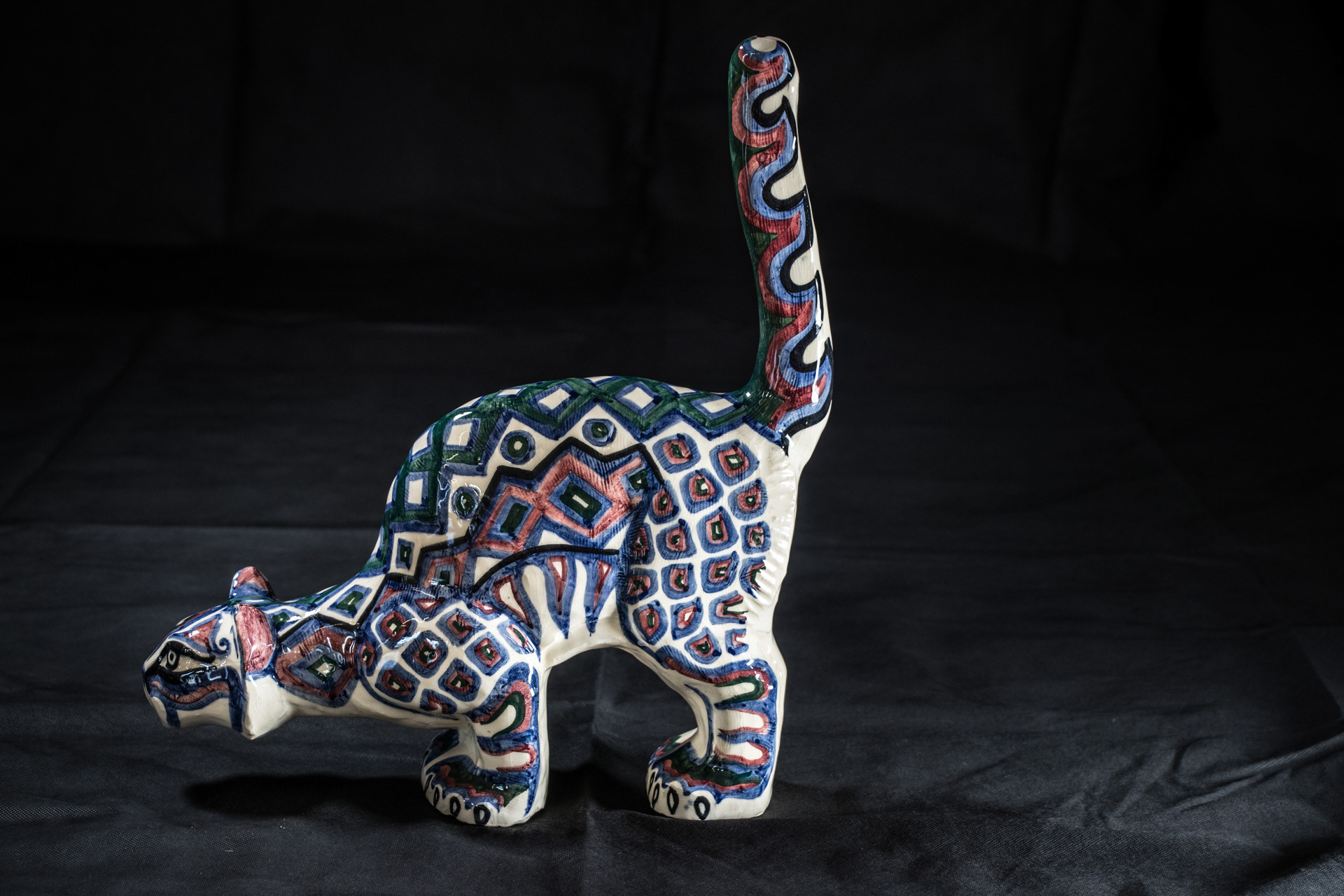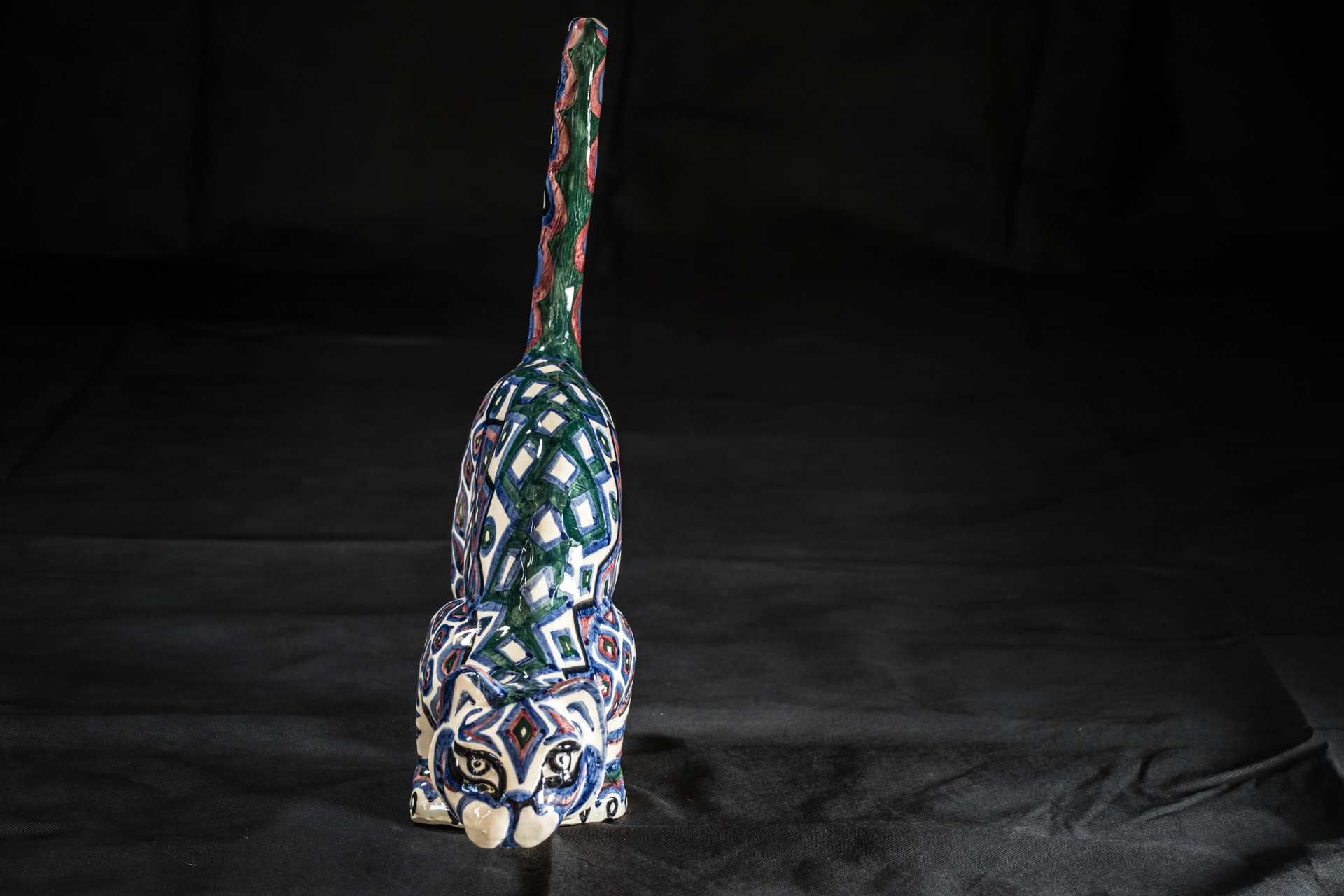 Cat Roof Tile
, Reproduction
Original by Walter Anderon
Reproduction by Adele Lawton
1930/2018
Ceramic
Courtesy of Shearwater Pottery
This sculpture of a cat is actually a ceramic roof tile. At one time it was connected to the roof of a local family's home on Fontainbleu Beach. This cat and its match sat on either side of the roof. The mate of this sculpture no longer exists but reproductions have been made from the original casts. 
The idea for these roof tiles likely came from the 19th century French tradition of ceramic roof tiles in the form of cats. Although it is unclear the exact meaning behind the roof tiles, it is probable that this form of home decoration was a "fad" during the latter half of the 19th century. A song by Tony Pastor, published in 1867 gives us a little insight into this unique home furnishing:
"There are a lot of jolly cats
That often meet at night
To hold concert on the tiles
Or else to squall and fight."  
It is possible that Anderson saw intact cat roof tiles during his time in France in 1927 and then wished to create replicas upon his return to Ocean Springs.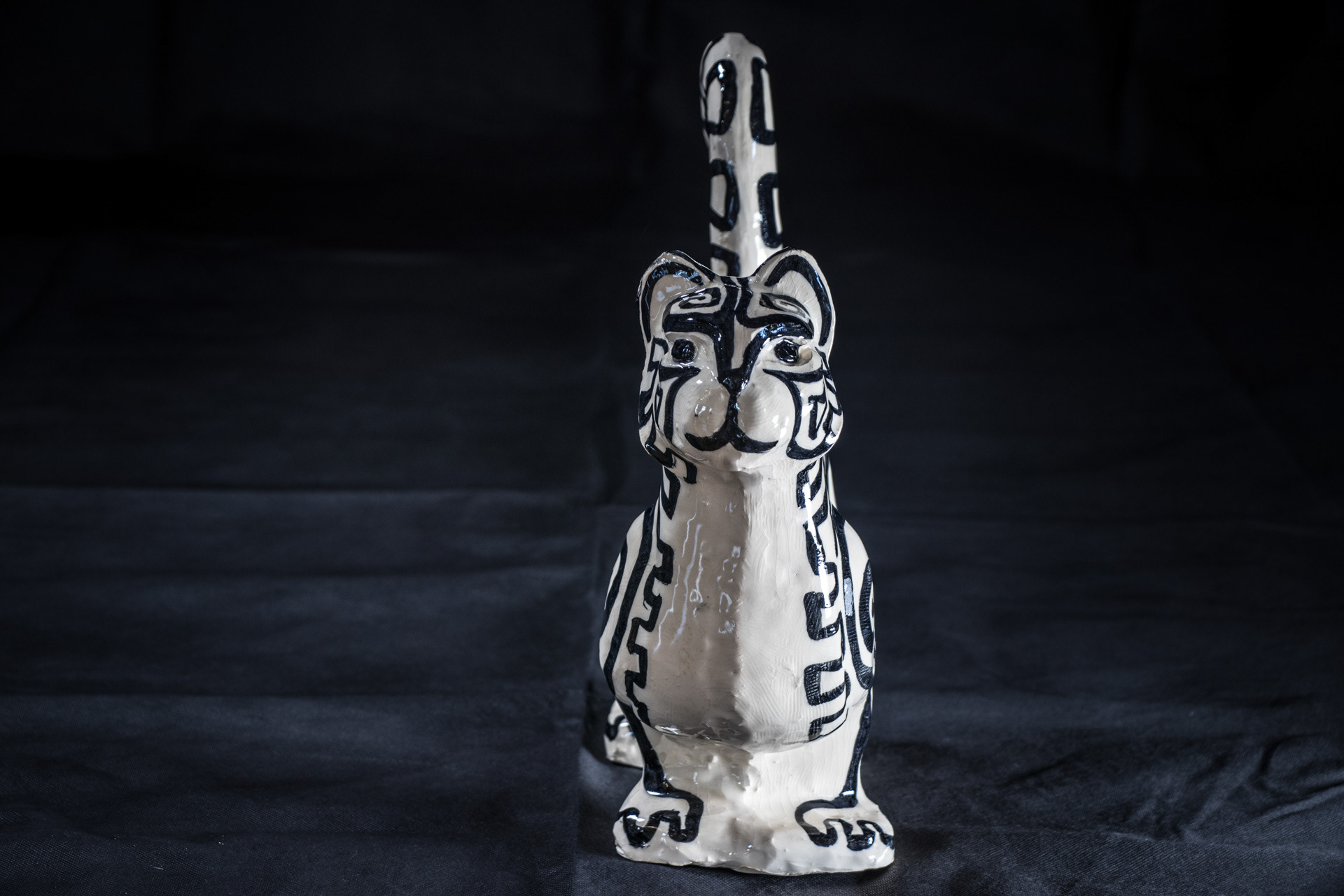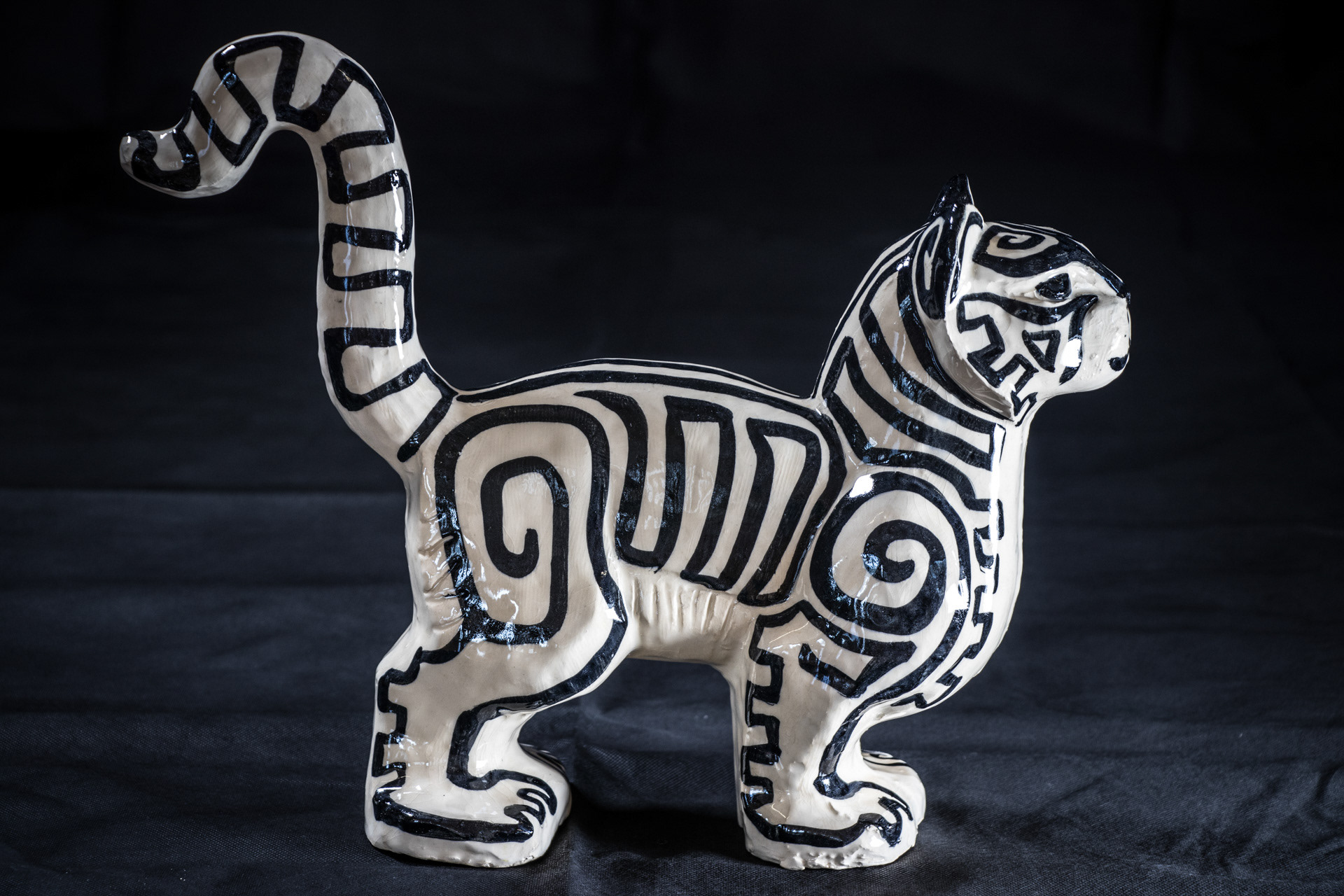 Cat Roof Tile
, Reproduction
Original by Walter Anderon
Reproduction by Adele Lawton
1930/2018
Ceramic
Courtesy of Shearwater Pottery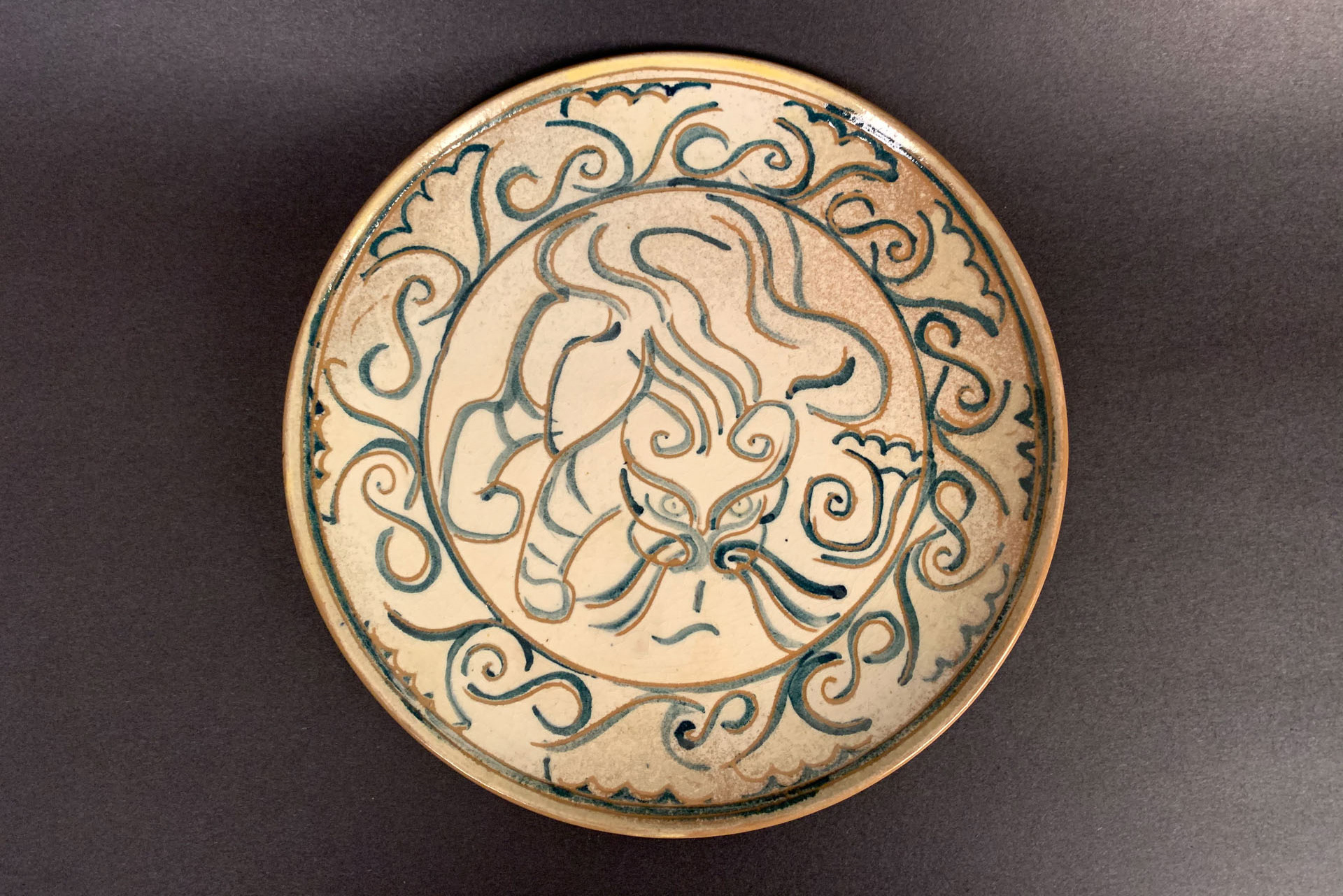 Cat Design with Tithonias Plate

Walter Inglis Anderson, decorator
Peter Anderson, potter
C. 1950
Ceramic
Gift of Mrs. Gayton Richards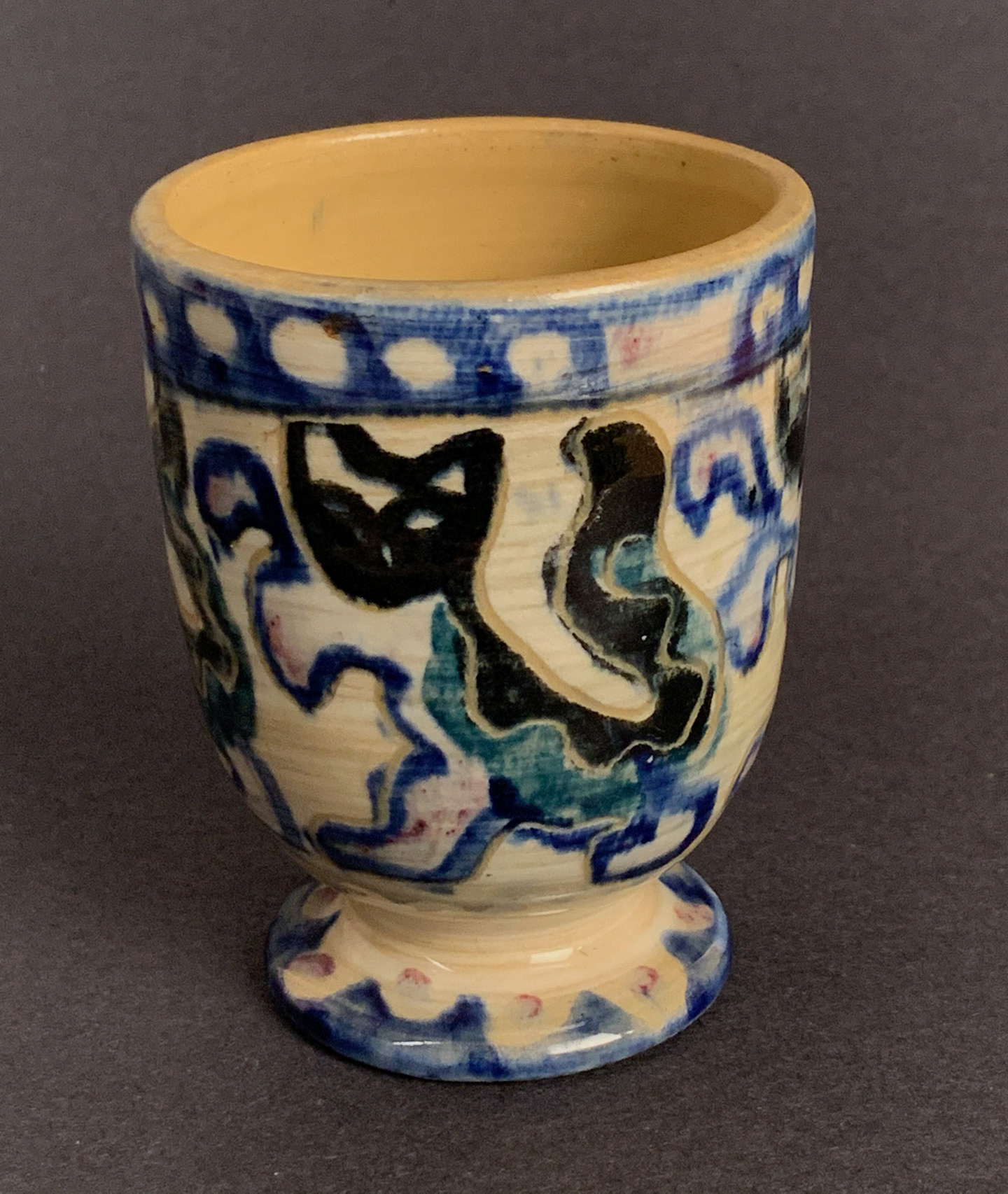 Dancing Cat Cup

Walter Inglis Anderson, decorator
Peter Anderson, potter
C. 1950
Ceramic
Jo Love Little Acquisition Fund Purchase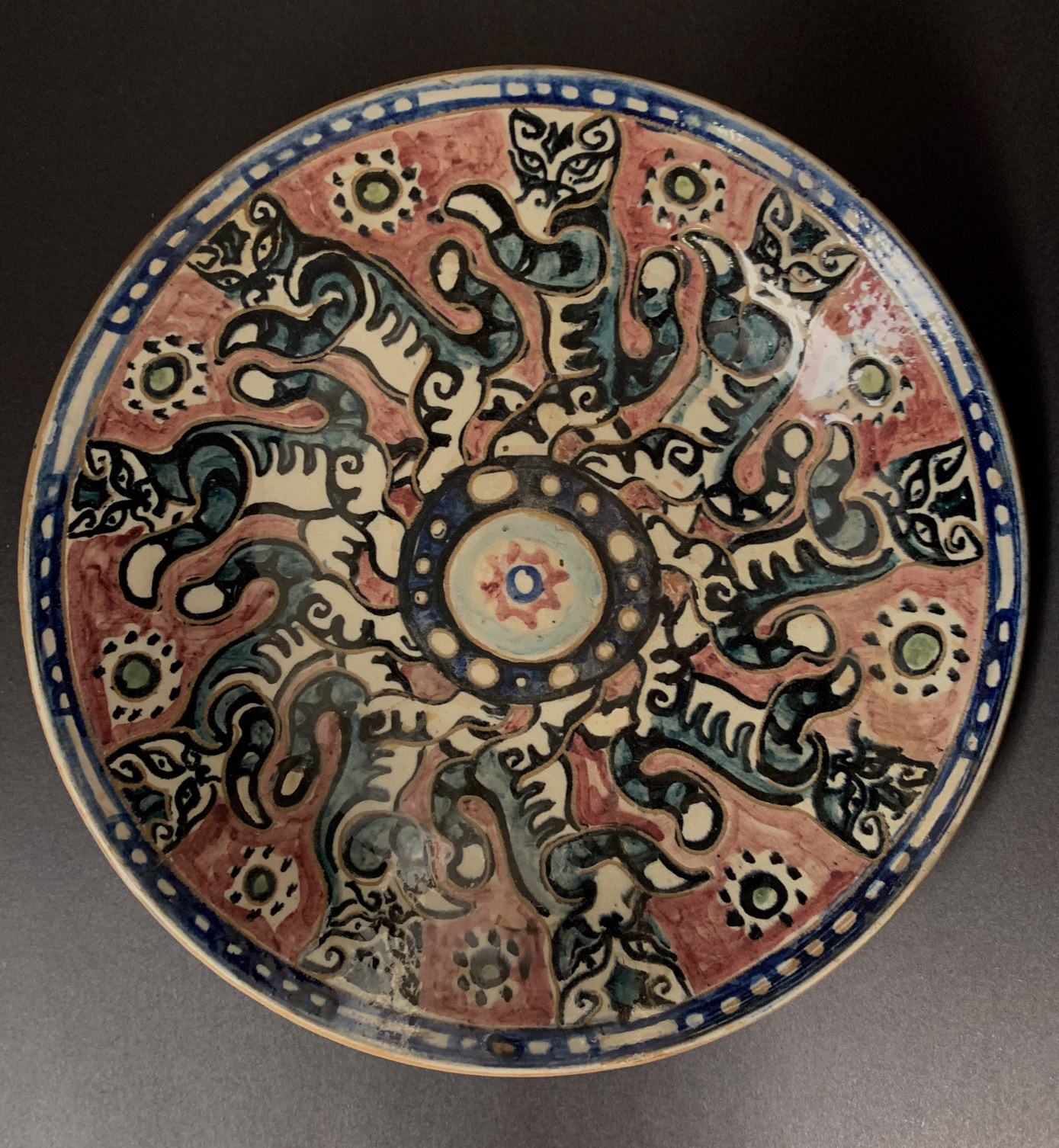 Dancing Cat Plate

Walter Inglis Anderson, decorator
Peter Anderson, potter
C. 1950
Ceramic
Courtesy of the Family of Walter Anderson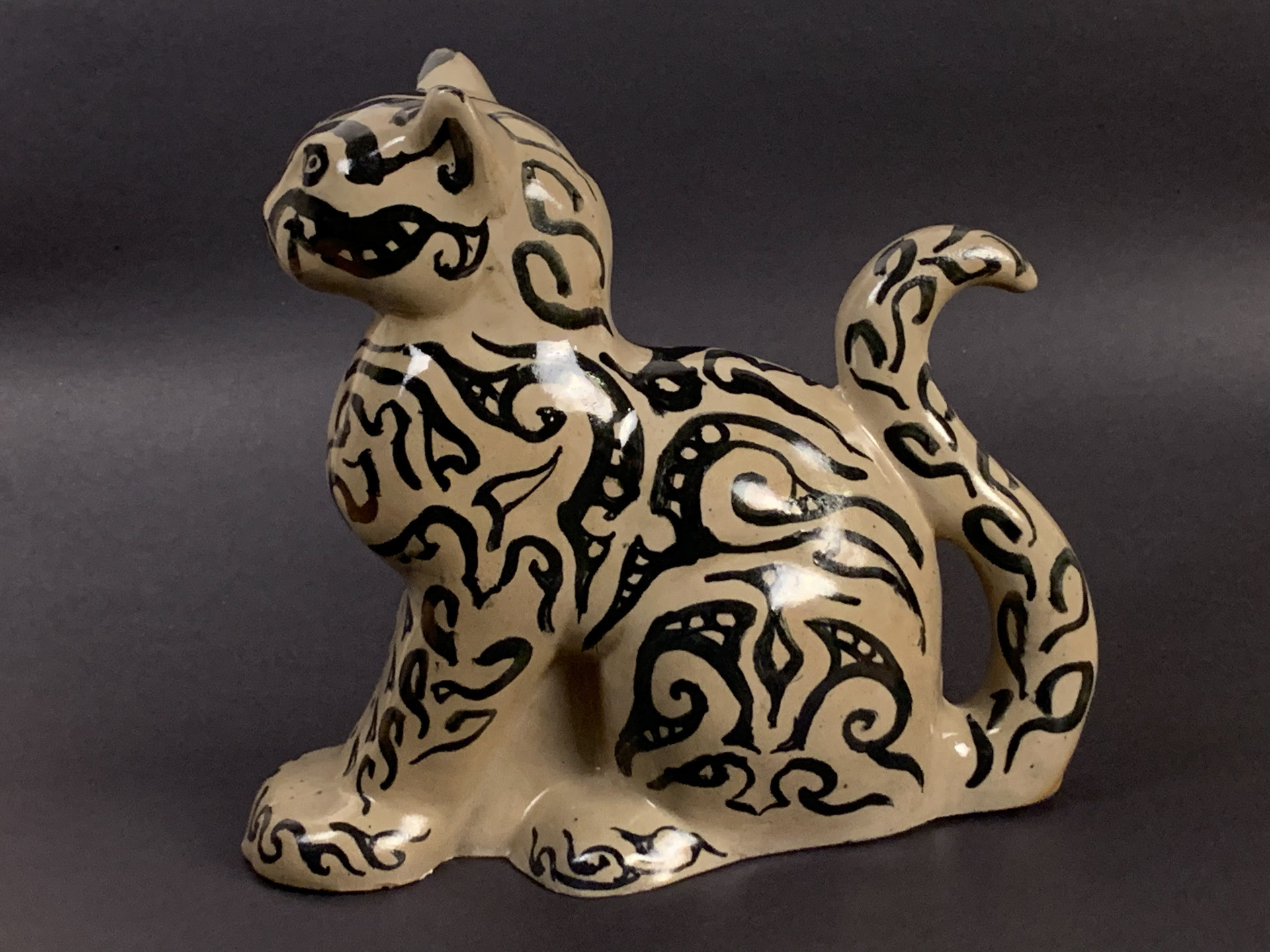 Cat
Walter Inglis Anderson, designer and decorator
Peter Anderson, potter
C. 1950
Gift of Mrs. Emmett Vaughey