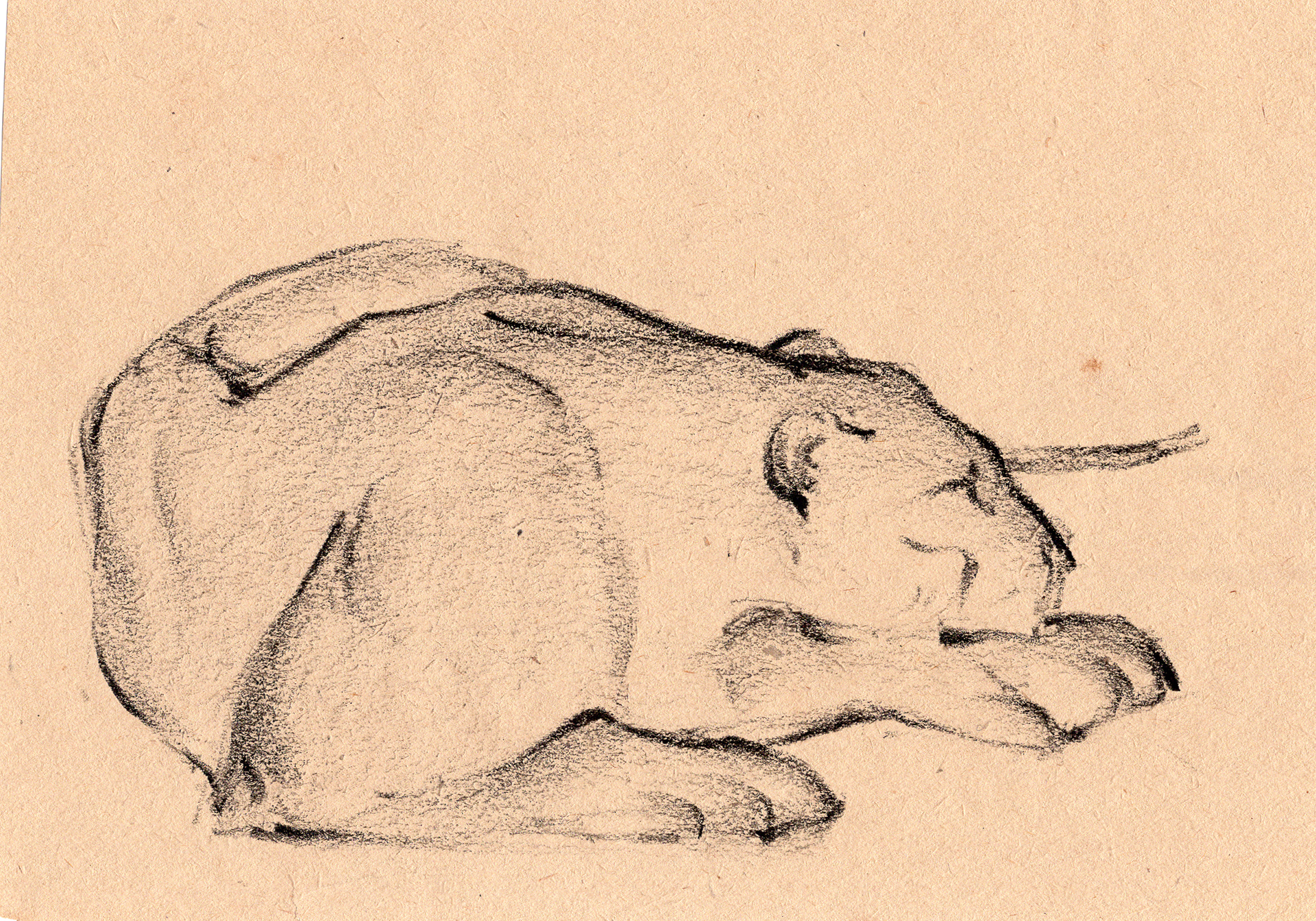 Walter Anderson enrolled at the Pennsylvania Academy of Fine Art in 1923. The youthful Anderson would often skip class to draw animals at the zoo. Many of these exquisite drawings still exist and they demonstrate the young artist's dedication to observation of the creatures. 
Take a moment to observe the details of the lioness in this drawing. Notice how the heaviest line on the top of the great cat dips and rises with the skull and spine of the creature. Now take a look at the front legs of the creature – rolling muscles connect with one another through subtle shading lending weight and mass to the lion.

Carved Lion

Walter Inglis Anderson
C. 1927
Carved wood
Courtesy of the Family of Walter Anderson
During his time in art school, Walter Anderson would augment his allowance by selling small carvings of people and animals. This carving of a lion is from this period. Note the similarities between the sketches and the small carving. It is likely that Anderson's drawings informed his carving of the same subjects.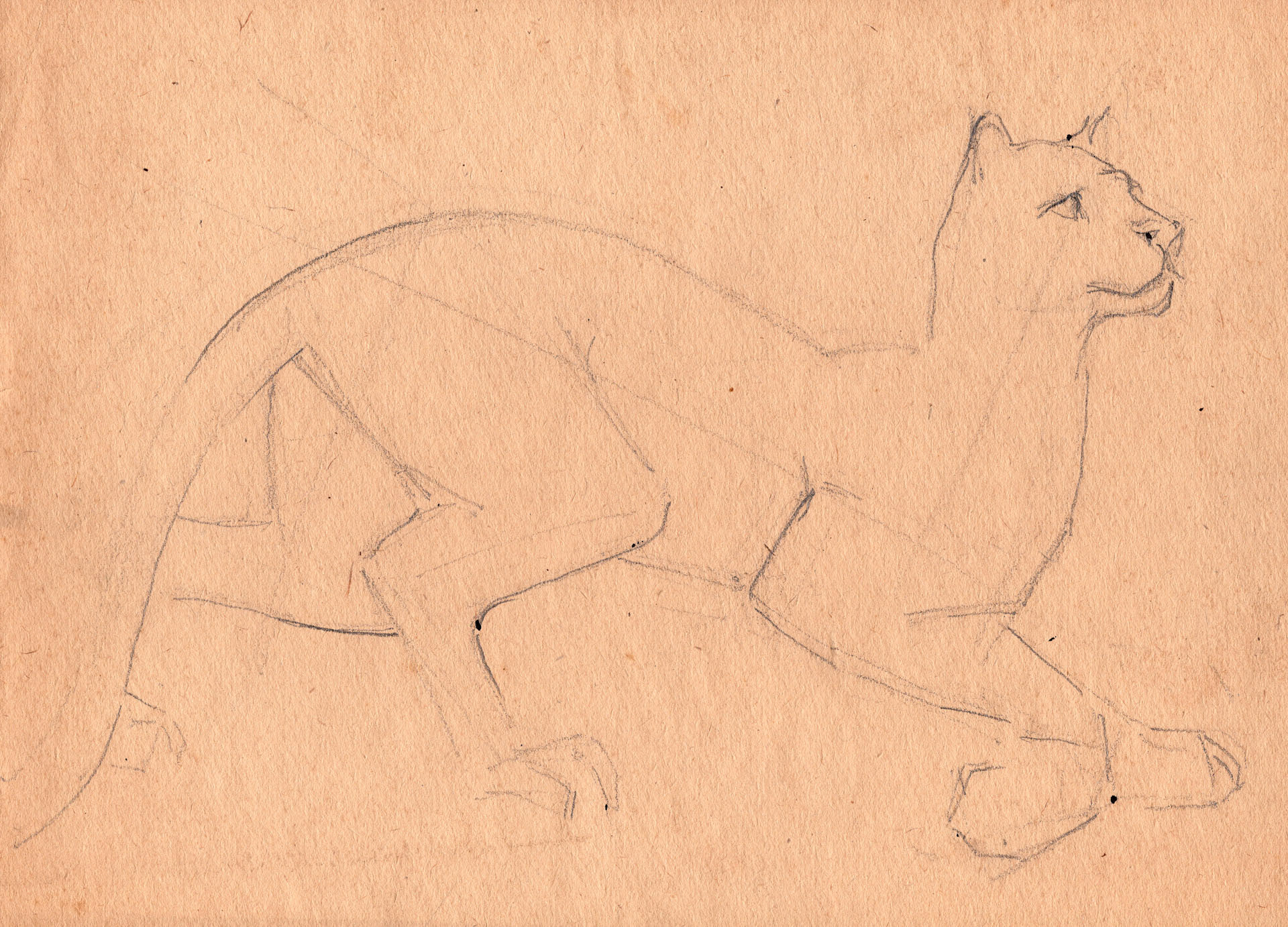 Cubistic Leopard

Walter Inglis Anderson 
C. 1927
Pencil on Paper
Courtesy of the Family of Walter Anderson
Structure and form are crucial aspects of any fine arts education. In this drawing we see how Anderson has laid out the proportions for the great cat and then worked in details once the layout was complete.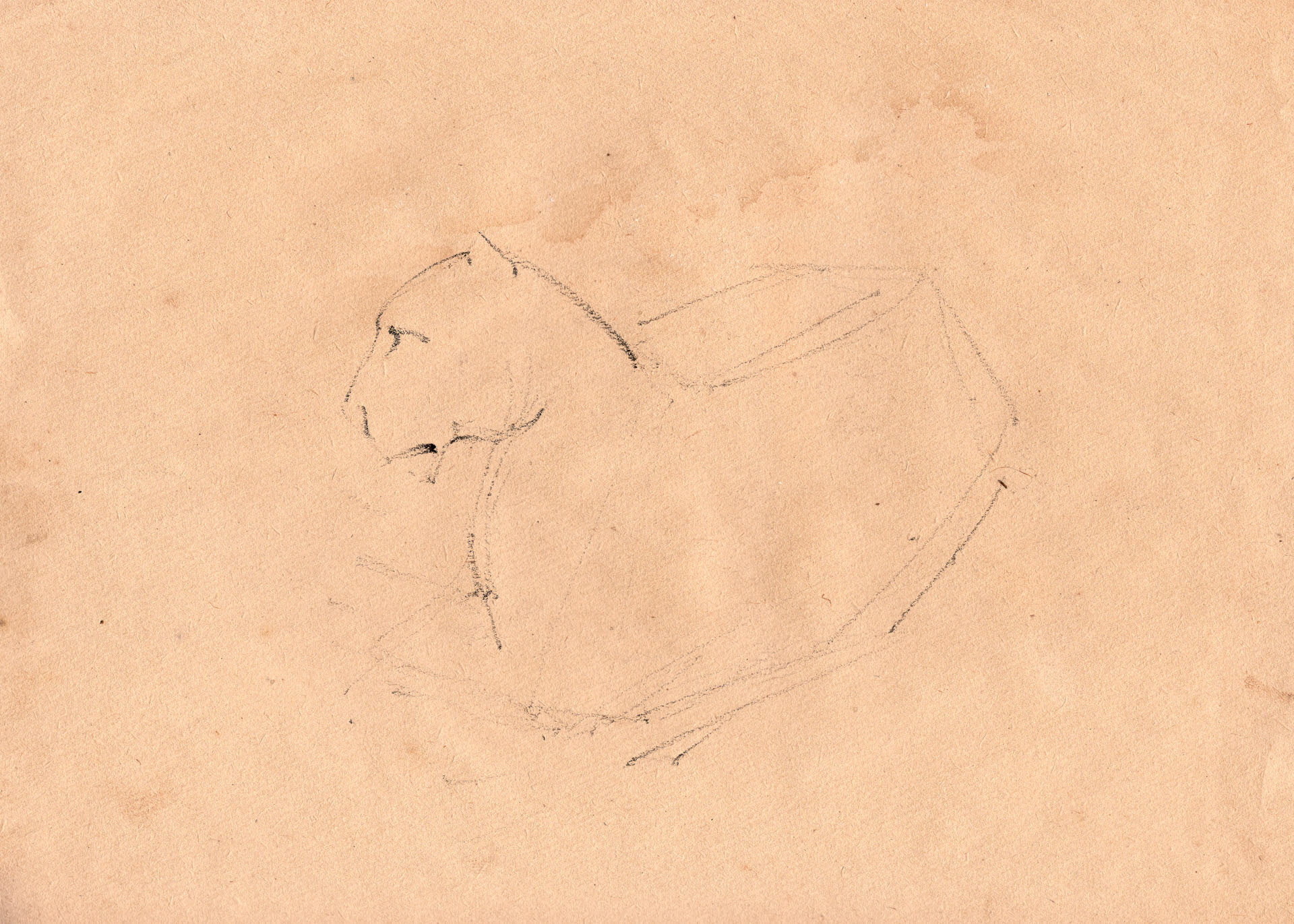 Preparatory sketch of a lioness

Walter Inglis Anderson
C. 1927
Pencil on Paper
Courtesy of the Family of Walter Anderson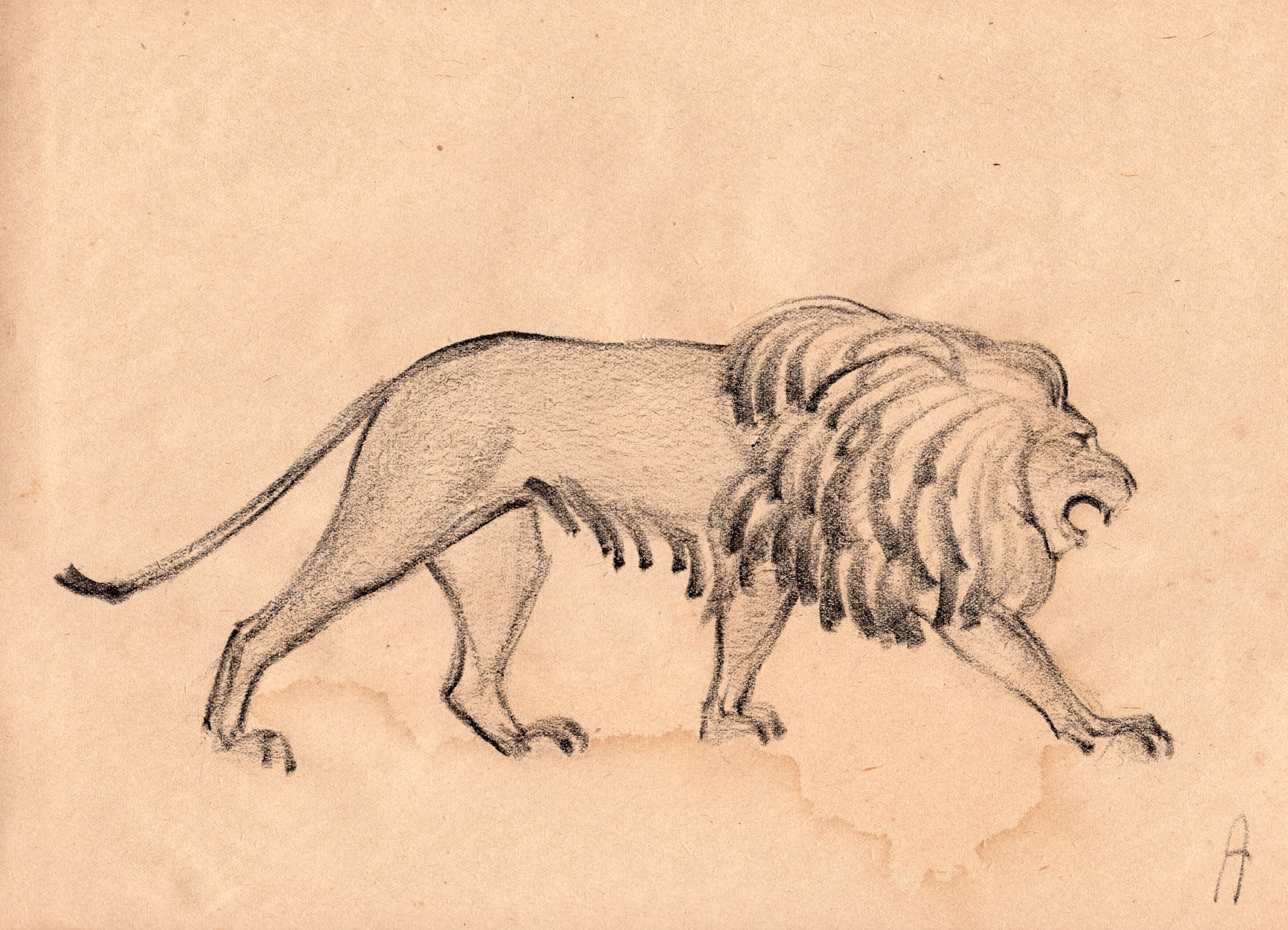 Lion

Walter Inglis Anderson
C. 1927
Conte Crayon on Paper
Courtesy of the Family of Walter Anderson